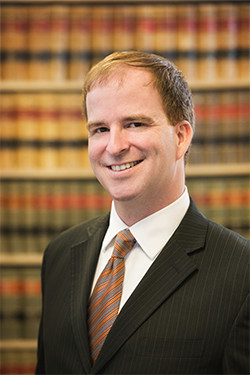 Jeff Burkhart
Attorney
---
Jeff Burkhart is an attorney with Burkhart and Burkhart, PLLC in Walla Walla, Washington.
Jeff received his BA and MBA from the University of Delaware. He graduated summa cum laude from Thomas Jefferson School of Law in San Diego. He is a general practitioner, with a particular focus on estate planning, business, elder law, and commercial litigation.  Jeff grew up in West Virginia where his grandfather was also a lawyer.
Jeff's business background gives him a special talent for addressing organizational issues, as he understands how businesses run and where problems can arise. He "speaks the language" of business, and can navigate financial statements and complex commercial transactions.
As a lawyer in Yakima, Jeff specialized in defending individuals facing involuntary commitment to mental health facilities. That experience gave Jeff unique proficiency in mental health issues, both in the legal aspects and in the social services available. Additionally, Jeff's work allowed him to work closely with doctors, social workers, and hospital administrators in addressing the unique needs of each patient. It also provided him with significant courtroom experience.
Jeff has studied mediation and therapeutic jurisprudence, and has a demonstrated interest in alternative dispute resolution strategies. In his legal career, Jeff has also served as a small claims court mediator and a law clerk in a consumer protection law firm. He also worked as a jury consultant, giving him insight into persuasion, jurors' decision-making processes, and litigation strategy.