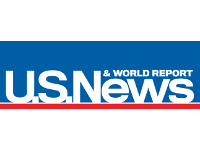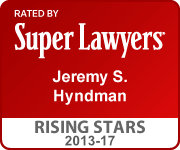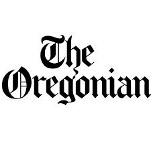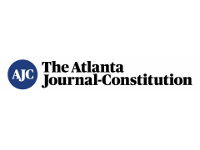 Why Choose Us?
---
WE HAVE YOUR GOALS IN MIND
Banks, farms, businesses, and families all trust our firm for one simple reason: we're in the business of helping our clients achieve their goals. As dedicated Walla Walla WA attorneys at law, we take the time to get to know our clients and what drives them, their values and aspirations. Then we execute:
In estate planning, we look for solutions that are faithful to our client's wishes, efficient, effective, and which minimize taxes.
In probate and trust administration, we minimize the administrative headache of paying debts and distributing assets, alleviating this stress in what is already a challenging time.
In corporate advising, we help our clients reach their business goals and anticipate challenges so that their businesses are not only protected, but profitable.
In litigation, we balance the thrill of achieving victory in court against the costs of a lawsuit, and only move forward when the potential benefits outweigh the costs.
That is why, when our clients think of us, they think of legal solutions. What drives you should drive your law firm. It drives us. Legal. Solutions.
WALLA WALLA WA ATTORNEYS AT LAW
---
Business Law
Business law covers a variety of issues ranging from contract formation to partnership disputes. At Basalt Legal PLLC, we help our clients resolve these types of business-related matters, in addition to:
Structuring businesses to limit liability;
Reviewing leases, loans, and other contracts;
Assisting clients with the sale or purchase of a business;
Helping companies smoothly transition during a merger; and
Mediating contract disputes.
Although litigation is usually a last resort, it is often a necessary step when a business is encountering legal issues or if partner negotiations are not working. Dealing with these kinds of issues is difficult, as business law is known for being particularly complex, so if you have questions about starting your own business or entering into a contract, it is critical to speak with an experienced business attorney who can help protect your interests.
Civil Litigation
Civil litigation involves a legal dispute between two parties, at least one of whom is seeking monetary compensation rather than criminal penalties. Many people associate civil litigation with personal injury cases, where one party's negligence caused another person to sustain a serious injury. While we do handle these types of cases, civil litigation actually covers a much wider range of issues, including those related to:
Landlord/tenant disputes;
Product liability claims;
Disputes related to trade secrets;
Medical malpractice claims;
Employment disputes; and
Disputes involving real estate, including easements, trespassing, boundary adjustments, and other issues.
Claims based on these issues must often be filed before a specific deadline, which means you have very little time to file a legal petition against any individual or institution who has violated your civil rights. Plaintiffs who fail to comply with these rules risk having their case barred by the court.
Real Estate
Everyone at some point encounters a real estate dispute. If you are a property owner, developer, management firm, realtor, landlord, association or trustee, and find yourself in a legal dispute, you should consider retaining our firm to represent your interests.
Buying/Selling Real Estate
Boundary Line Disputes
Easements
Quiet title
Landlord/Tenant Disputes
Homeowner/Condominium Associations
Title Insurance
Mortgages/Deeds of Trust
Foreclosures/Trustee Sales
Commercial Leases
Land Use/Zoning
Premises Liability
Estate Planning and Trust Administration
Those looking to protect their assets in the event of death or incapacitation will often need the assistance of attorneys at law in Walla Walla. In fact, estate planning is one of the best ways to ensure that your possessions and assets are distributed quickly and easily after death, which can relieve some of the stress that would otherwise burden grieving relatives. It is just as important to ensure that a will or trust is created and managed properly. Otherwise, families could be stuck in the probate process for years, waiting for an estate to be administered.
Who do you represent?
---
People Just Like You
We had an outstanding final outcome with our lawsuit. Jeremy is knowledgeable and honest. He returned calls and emails in a very timely fashion. His tenacity in getting the best outcome for us was amazing. We are very appreciative and grateful.

Ms. Andrea Burkhart is an amazingly tenacious and fearless Criminal Defense Attorney, like a Pit Bull with a Pork Chop, but much nicer. I owe her more than I can ever repay for her professionalism in court and defending me against erroneous and "Hollywood Overdramatized"-type charges. I highly recommend her to anyone seeking justice for themselves.

Had number of Estate legal documents completed by Jeff Burkhardt. Pleased with advice and results. Will return if legal help needed.

I was very impressed with the Ms. Burkhart's court room presence, her ability to work prospective jurors into comfort, and her real-time decision-making skills. Were I to require trial-by-jury representation, I would strongly consider her in the future.

Our case involved trying to recoup our retirement losses from an unethical investment firm. What seemed impossible at the time to my wife, and I must admit to myself, Mr. Hyndman did. He was able to settle the case with a very positive result. At the end of the day, isn't that what anyone wants: a truthful attorney with compassion, personality, and a win. We highly recommend Mr. Hyndman. Glad we found him.